Instructors
Classes by Evita Arce, Michael Jagger, Ann Mony, Ryan Calloway, Aleix Prats Ferrer, and Anais Sekine.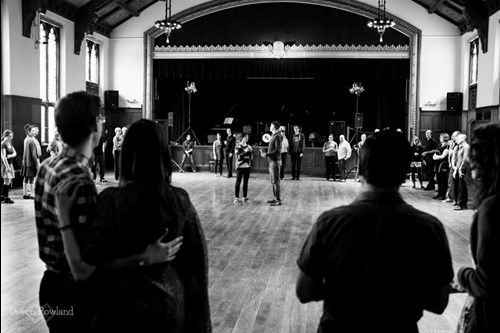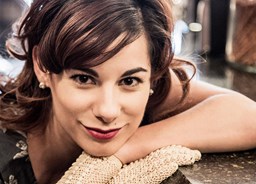 Evita Arce
Evita Arce is a Swing dance phenom, known internationally for her endless energy, inspiring performances, and elegant, feminine movement. Whether on stage or leading a class, her vibrant persona inspires onlookers to dance and live in the moment. With 15 years of experience, she has taught all over the world at Lindy Hop events spanning the US to the UK, Japan to Australia, Canada to Europe.  Evita is the Executive Director of Syncopated City Dance Company and a founding partner of Syncopated City Dance School.
As a performer, her most noted accomplishments are So You Think You Can Dance, SWING! the Broadway show, the Kennedy Center, celebrating MLK and President Obama's inauguration, Jazz at Lincoln Center, Jacob's Pillow, The Edinburgh Jazz Festival and numerous 1st place wins in Solo Blues, Solo Charleston, Slow Dance and Cabaret Showcases within the Lindy Hop circuit.As a teacher, Evita's patience and bright, friendly classroom manor belies the extraordinary depth of her technical knowledge. She is adamant about understanding anatomy and efficiency of movement. Her open, enthusiastic connection with people lends to her entertaining communication in the classroom.
As a choreographer, collaborations include work with Jazz at Lincoln Center, Sleigh Bells Swing, with George Gee's Orchestra at the Edison Ballroom, Glenn Crytzer and the Savoy Seven and Evita is exceptionally proud of her annual project directing the New Years Eve show at Lindy Focus.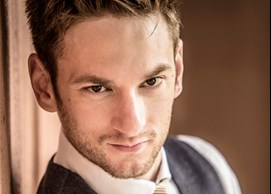 Michael Jagger
Armed with a connection-focused approach to dancing, a pocket thesaurus and a dry sense of humor, Michael has been spreading the joy of swing for 15 years.  His teaching style tends to appeal to the wordsmiths of the Lindy community because of his ability to clearly articulate dance concepts, often using big works superfluously and finding metaphors to everyday experiences. As a lead, Michael understands a student's propensity toward step collecting, but he aims to extoll the gospel of compassionate partnering, where the focus is more about how well we connect on the dance floor, regardless of experience or "level disparities." He draws inspiration from various dancers and movement styles, and he considers Ryan Francois and Jenny Thomas his mentors and biggest influence in how we relate to each other in Lindy Hop.
Performing and entertaining has always been a passion of Michael's, and he and his regular dance partner, Evita, Arce, have traveled the globe for 10 years performing swing.  Michael's stage credits include two consecutive appearances at Jacob's Pillow Inside/Out Festival with his dance company, Syncopated City, which he co-directs with Evita.  They were featured dancers for Wynton Marsalis and the Jazz at Lincoln Center Orchestra in Let Freedom Swing, a celebration of jazz for Martin Luther King Jr. Day at the Kennedy Center and again with the J @ LCO for a tribute to Benny Goodman at the Rose Theater in NYC.  As a principle dancer with Evita, he starred as the Lindy Hop specialist in several productions of the Broadway musical Swing!, including regional productions at Pittsburgh Civic Light Opera, the California Music Circus in Sacramento and the 2008 Japanese tour.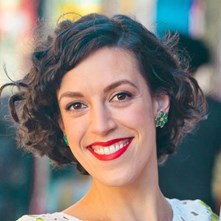 Ann Mony
Ann Mony strives to make every dance a unique and memorable one. Known for her playful style and the joy that she exudes while dancing, she travels as often as she can to share her love of lindy hop through classes, competitions, performances, and social dances. She is committed to preserving the improvisational link between lindy hop and jazz, empowering followers, and celebrating the cultural wealth of vernacular jazz dances.
Ann fell madly in love with swing dancing in 2002. Over the next few years in Montreal she honed her skills as a dancer, competitor, and teacher. She holds titles from such events as the International Lindy Hop Championships, American Lindy Hop Championships, Canadian Lindy Hop Championships, Camp Jitterbug, and Lindy Focus. Through her classes and performances she hopes to add to the legacy of unique and powerful dancers in lindy hop.
Ann is also an active organizer and scene-builder in San Francisco. She is the education coordinator at the 9:20 Special, an organizer for Fog City Stomp and The Bootleggers Ball, and a member of a feisty dance troupe called Fancy Pants.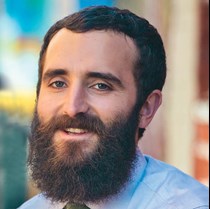 Ryan Calloway
Ryan Calloway shines on the dance floor. His enthusiasm, buoyant rhythm and boundless creativity make him one of San Francisco's best known Lindy Hop leaders. Most nights you'll find him pounding the floor at one of the city's local jazz and swing clubs.
Ryan's goal as a teacher is to inspire his students to find their own creativity. With an open and warm style, he welcomes individuals to not only learn the traditions of Vintage Jazz Dance, but to add to it as well. Having worked for seven years as a Visual Effects Artist for ILM, you might have caught some of his work on the silver screen. It's this type of artistry that is so apparent in his dancing. It's not just his technique that shines, it's his attention to the aesthetic quality as well.
Ryan is also passionate about carrying on the tradition of Hot Jazz music. He is the clarinetist and bandleader of the San Francisco based band, The Hot Baked Goods.
Lindy Hop has taken Ryan Calloway around the world, having taught in Singapore and throughout the US. But you'll only need to look as far as his smile to see how much he truly loves the dance.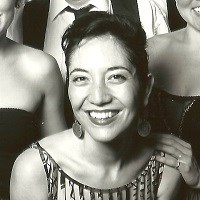 Anaïs Sékiné
Jazz culture lover since childhood, Anaïs paved her own swinging path until she stepped foot in Cat's Corner where she found her family. As a member of the Northern Lights, a cofounder of the W Project and founder of the Cats Club Chorus Line, she's had the opportunity to travel, teach and perform in the most captivating venues, events and competitions. Along this journey, she's been humbled to be part of a lindy hop and jazz act during the show "Rhythm Lives" featuring tap Master, Arthur Duncan, and some of the best Canadian tap dancers. At Frankie100, she was part of a chorus line ensemble performing on the stage of the very Apollo Theatre in Harlem. Since 2012, she's also taken interest in studying Montreal's own jazz history and have since had the privilege of meeting and learning from Montreal legend, Ethel Bruneau.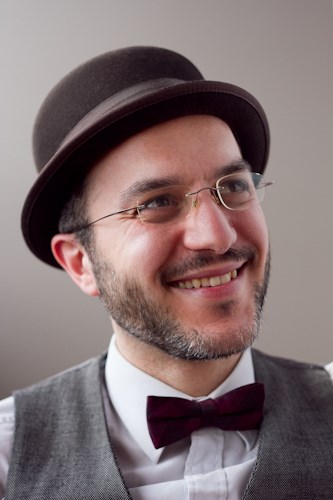 Aleix Prats Ferrer
Since his first contact with jazz culture, Aleix has been fascinated by it. He started by dancing Lindy Hop, solo and partnered Charleston, balboa, tap dance and other vernacular dances in Barcelona, and continued studying tap dance in Paris. After learning guitar and electric bass, he took up upright bass in Montréal, and co-founded a band that has played at local jazz clubs and at Cat's Corner, where he also teaches swing and tap. Also a member of the dance troupe The Northern Lights, Aleix's style is smooth, rhythmic and deeply connected to the music. This is reflected in his teaching, which is both detail- and intuition-based, and always rooted in the music. He has judged locally and regionally on multiple occasions.